Grief in the Workplace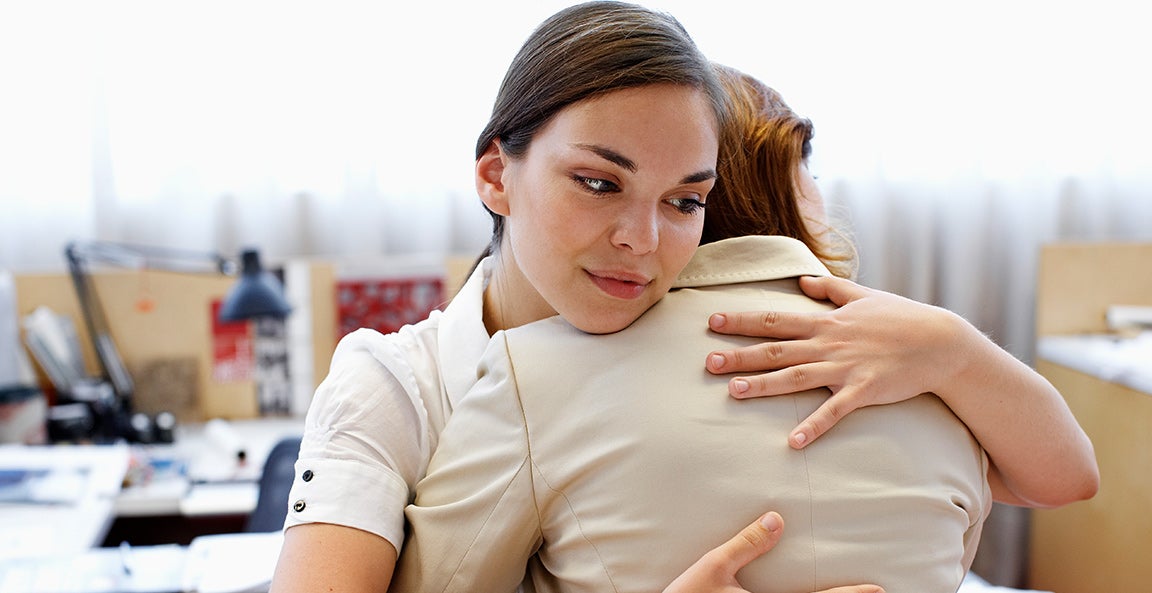 What to Say, What to Do:
When someone in the workplace has experienced the loss of a loved one, reaching out and letting them know that you care can be a tremendous comfort.
Grief in the Workplace:
Death in the workplace can be a difficult challenge to deal with on both a personal and professional level. As a group your office may choose to send a floral arrangement or basket to the home. You may choose to attend the services together or individually. If you are attending the services, offer your condolences to your coworker but do not bring up issues surrounding work. Offer your support and understanding over their loss. Once a coworker returns to work, you may wish to extend your support and sympathy but remember to respect their privacy if they don't wish to discuss their loss. If it appears over a period of time that your coworker seems depressed, you may wish to contact your supervisor for more guidance.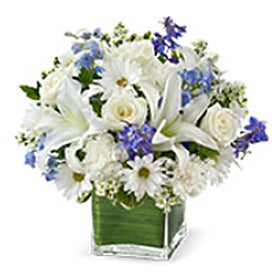 Acceptable Gestures of Sympathy:
There are many ways to express your sympathy-sending sympathy flowers and arrangements, attending the funeral or memorial service, sending a fruit or food basket, writing a condolence note or card, making a contribution or creating a scholarship in the name of the deceased. Whatever gesture you choose to make, be certain you have the following key information before contacting a local florist or sending a remembrance:
Correct name and spelling of the deceased's name
Delivery address of the funeral home
Street address of the family home
Funeral services and times (if you are attending the service)

Specific requests of the family (such as where to make charitable donations)
(You should also be mindful of religious beliefs and customs that might affect how you express your sympathy.)
For Coworkers Sending to the Funeral Service:
Coworkers will generally send a gesture of sympathy as a group. Appropriate floral arrangements for the service include funeral standing sprays and funeral flower baskets.
For Coworkers Sending a Sympathy Gift to the Home:
If you are unable to attend the services, it is generally appropriate to send a gesture of sympathy to the deceased's family at their home. Depending on your relationship, a note or card would be appropriate to extend your sympathy. If you worked closely with the deceased or the person grieving, sending a funeral flower basket, dish garden or sympathy plant is an appropriate gesture. Additional ideas are fruit baskets, food baskets and gourmet baskets.
For Coworkers Sending or Giving a Sympathy Card:
Finding the words to express sympathy can be especially difficult when the one grieving is a professional colleague. A condolence card allows you to take time to find just the right way to say something appropriate and comforting.Keeping your sentiment brief is a good idea. Consider writing something as simple and thoughtful as "I am so sorry for your loss. My thoughts are with you and your family" or "Thinking of you in this difficult time."